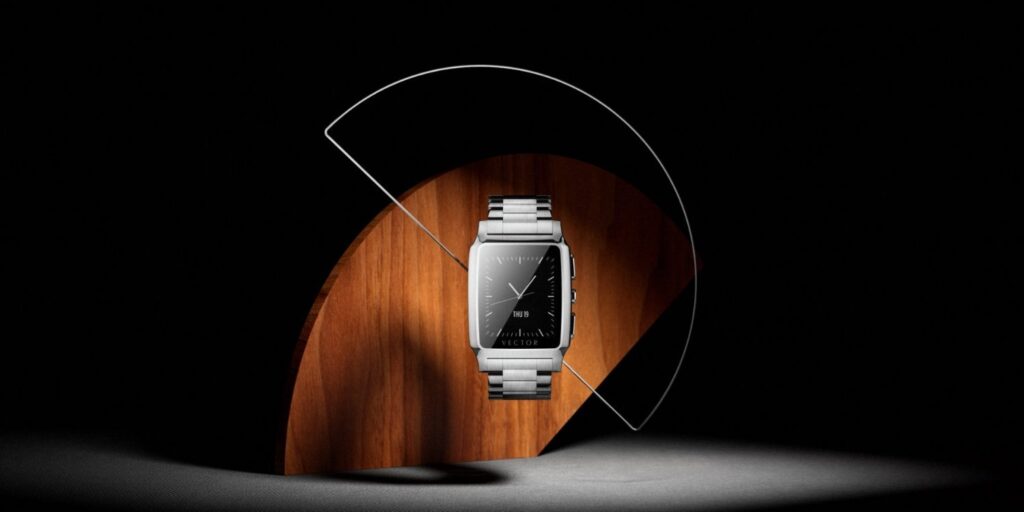 Last week the international publications have commented on launch of Vector, the smartwatch with a 30-day battery. Many have commented on whether Vector will stand a chance against giants such as Apple, Samsung, TagHeur and so many others aiming to get a place on the most expensive renting space available today, our wrists.
This post is going to be neither a "hands on story" or a pro & con analysis predicting Vector's future… this post it's just a Romanian story showing innovation is not all about millions and experience, but also about having the courage to dream big against all odds… to be more specific, overcoming all prejudices for being born in a former communist country and all negative media stories surrounding Romania and Romanians.
Radu Georgescu, Andrei Pitis, Dan Tudose and Irina Alexandru are four Romanians who believe in their dream and teamed up to launch Vector Watch, the smartwatch with a 30-day battery.
Radu Georgescu
In 2003 Microsoft took the technology world by surprise when it announced the acquisition of RAV (Romanian Antivirus) from GeCAD Software, one of Radu Georgescu's first investments. The news made the headlines of all major international publications.
Seven years later, Allegro, a company of the South–Africa-based media group Naspers has taken over Gecad ePayment, the first provider of e-commerce solutions for Romanian online stores (online payment system) and rebranded as PayU. In 2013, Francisco Partners, acquired Avangate, the leader in customer-centric commerce with over 3,000 customers across more than 100 countries. This is Radu Georgescu's third successful exit.
"Life is pretty simple: You do some stuff. Most fails. Some works. You do more of what works. If it works big, others quicly copy it. Then you do something else. The trick is in the doing something else." This quote is attributed by some to Leornardo da Vinci, while others say it's Tom Peters.  Regardless of who said it, Georgescu believes this quote represents "the core of entrepreneurship".   
Andrei Pitis
Founder & CTO of Vector Watch, Andrei Pitis is an active angel investor and mentor to many startups, as well as president of ANIS, the National Association of the Software and Services Industry (Romania). Professor at Bucharest Polytechnic University, Pitis has over 20 years of experience in tech at all levels. He's a believer in the great potential of the Romanian IT&C sector to become one of the major economic growth drivers in the next year.
Pitis not only mentors start-ups and invests in them, but he's a strong promoter of start-up industry in Romania. In February 2015, US Embassy in Bucharest awarded him the title "Entrepreneur of the Month", officially acknowledging his constant effort.
Irina Alexandru
Co-Founder &Chief Design Engineer at Vector Watch, Alexandru is at ease with entrepreneurship world, as she is Owner of AIRA Design Studio and Co-Founder of Creators Lab, an inspirational place for the Makers, Thinkers and Creatives focusing on mixing people interested in design and technology. She's also one of the supporters of Romanian Product Design and creators in this field, promoting Romanian talented designers locally and internationally.
Dan Tudose
A professor at Polytechnics University of Bucharest, Automation & Computers' Faculty, Tudose took his Ph.D in Wireless Sensor Networks. In 2013 with two tech-addict friends he launched Pollution Track, aiming to improve people's life by determining air pollution. The portable air quality sensor measures your direct pollution exposure and gives you real time alerts in case of exposure danger.
To make sure Vector Watch will become a market success, the four Romanians brought on board two guys who do have the right experience to make it happen—Joe Santana, former Timex CEO, and Steve Jarvis, ex-Nike Designer.
Vector Smartwatch
If you want to find out more about Vector Watch, here are some useful resources:
Vector Watch will hit the shelves this late summer. Two main models will be available: the Luna, a round watch costing $349, and the rectangular Meridian, costing $199. All models are waterproof to a depth of 50 meters. You can pre-order on Vector's own online store or follow the news on Twitter.