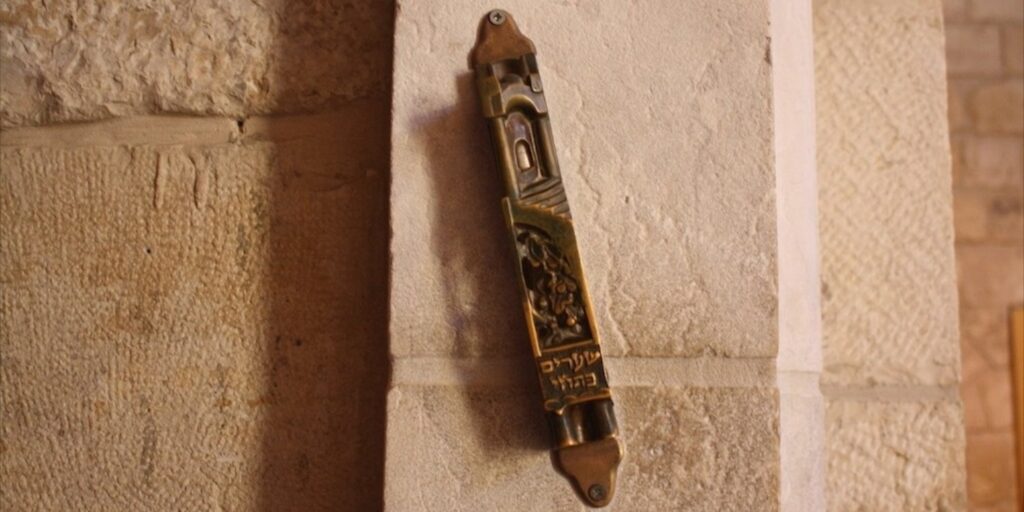 Those who read my blog know I am fascinated by myths, symbols and traditions. Those who do not know can check my posts about the magic garlic, vampires, Garuda etc. This time I shall talk about the mezuzah. It is a sacred object is of biblical origin, being mentioned twice Deuteronomy, and therefore carries great weight for any Jewish family. The Hebrew word mezuzah means "doorpost".
The mezuzah itself consists of a small scroll of parchment (k'laf ) contained in a decorative case and inscribed with specific Hebrew verses from the Torah. To be more specific, on the scroll are written two biblical passages. The scroll contains the first two paragraphs of the "Shema" prayer, declaring the oneness of God. It also commands Jewish people "to write [these words] on the doorpost of your house and on your gates" (Deut. 6:4-9). The second passage (Deut. 11:13-21) teaches that Jewish destiny, both individually and nationally, depends upon fulfilling God's will.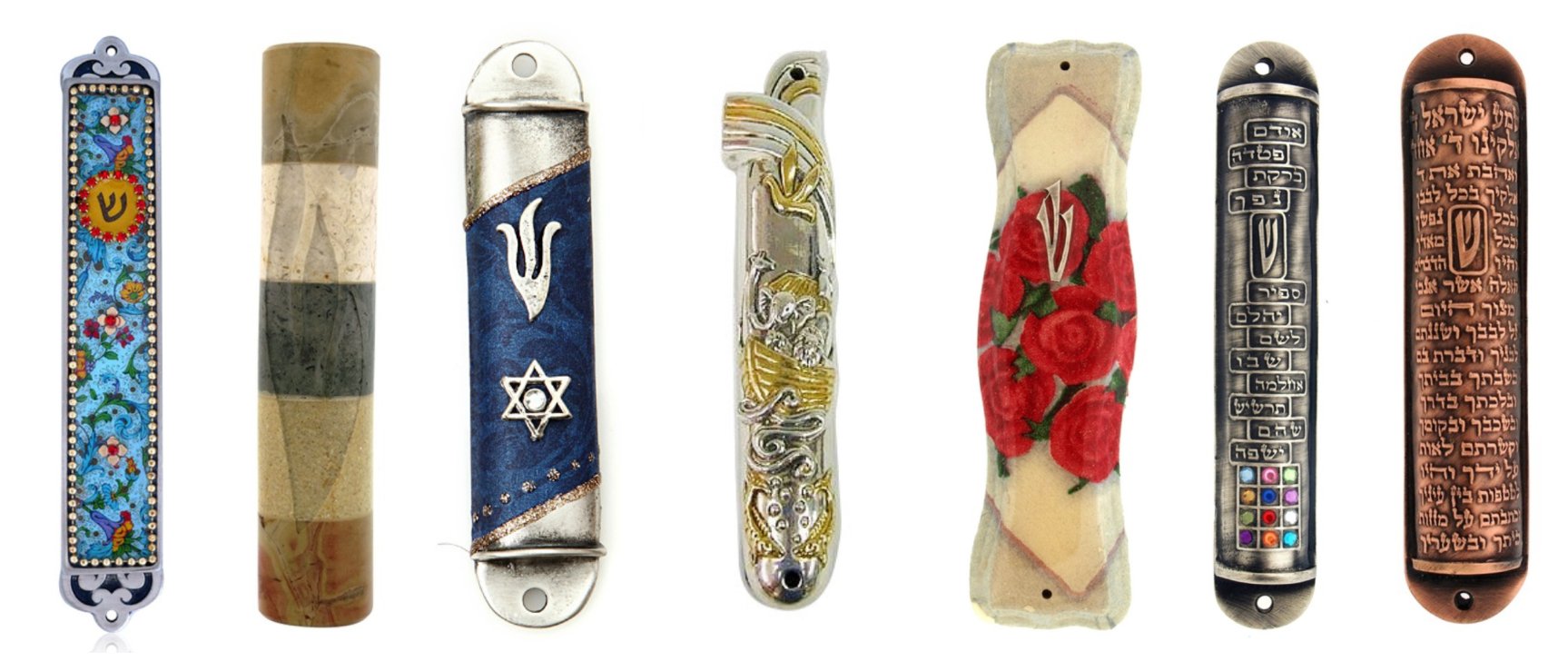 The parchment is inscribed on only one side. On its reverse side, only one word appears Shaddai, one of the Hebrew names used for God. Shaddai is an acronym for "Guardian of the Doors of Israel". The container of the scroll can be made out of different materials such as copper, stone, wood, metal etc.
According to tradition, affixing a mezuzah to the doorpost at the entrance of a Jewish home fulfils a biblical commandment:
"You shall write them upon the doorposts of thy house and upon thy gates." (Deuteronomy 6:9).
It's a daily reminder and a public declaration of Jewish identity and faith. It is also placed at the entrance to each of the interior rooms except for the bathrooms.
Not a protective device …
It's important to know that a mezuzah is not meant to be a protective device. It reminds people that a home is a holy place and that they should act accordingly. When you enter a house and when we leave it to go out into the world. It's a sign and reminder of the Covenant, of the love and commitment and the willingness to create a Jewish household.
Eric Block, a chemistry professor at Albany University, mentions that Jewish used to put a single garlic clove "outside a window or in a balcony just like a mezuzah" to protect themselves from Evil Eye.
For more details regarding the meaning of mezuzah, I recommend the following online resources: