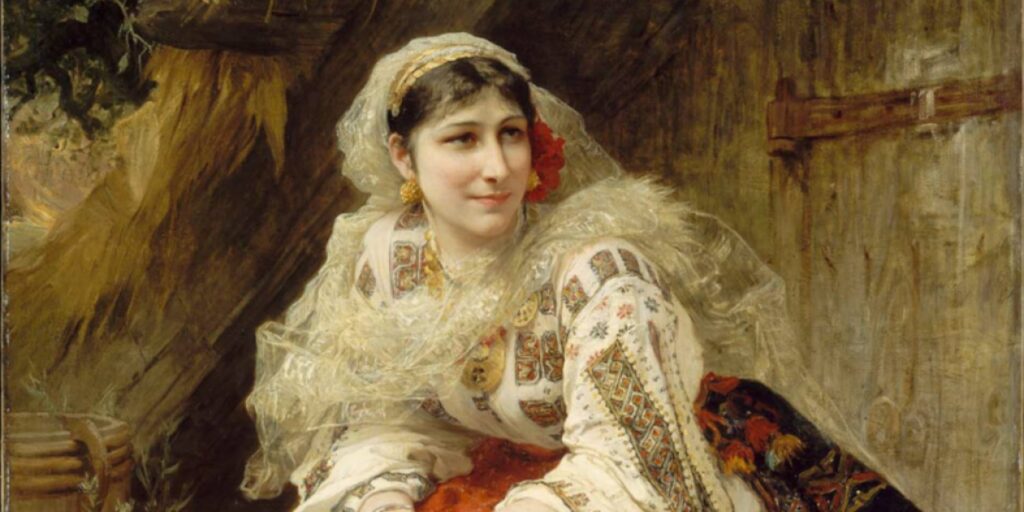 This year marks the 100 year anniversary of the modern Romanian state. Therefore, that makes The Universal Day of the Romanian Blouse (Sunday, June 24, 2018) celebration even more special. On this summer day, Romanians gather all over the world to celebrate Ia, one of our national identity symbols.
Romanian folk costumes encapsulate not just simple signs and symbols on clothing to obtain an amazing aesthetic effect. For the wearer, it carries a great energetic, religious and spiritual significance. The traditional handmade embroidered motifs give the wearer different things. A cross, for example, brings protection against bad, the evil eye, or expel spells and hatred. The diamond, or flower, or sun bring harmony, happiness and peace.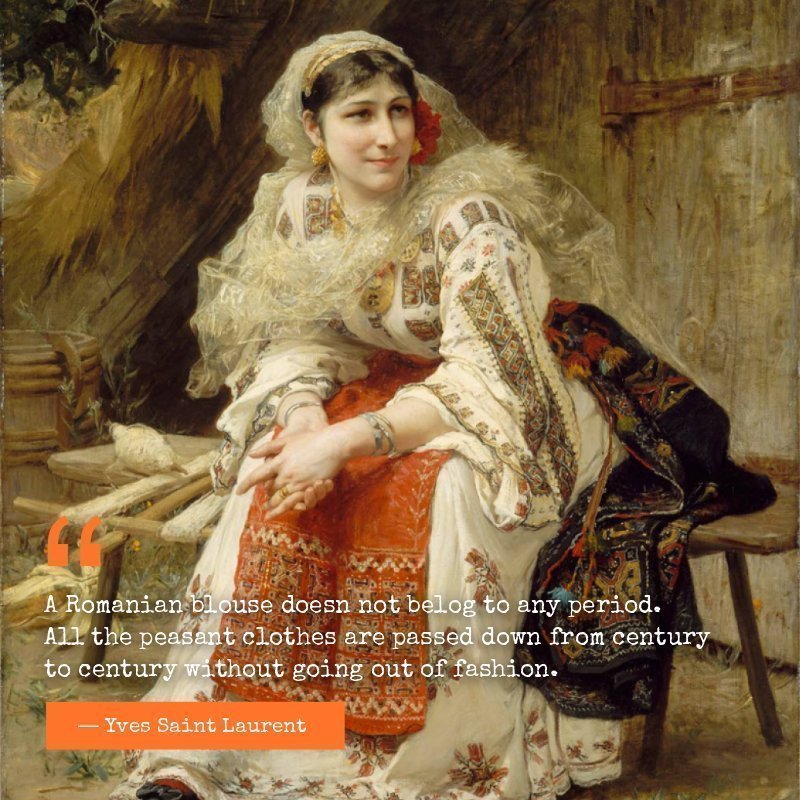 Consequently, it would have been impossible for The Universal Day of the Romanian Blouse not to be given such importance. It's also an opportunity to show and strengthen the unity of all Romanian communities living abroad. This celebrations also welcome all those who love and appreciate Romania and its culture. 
Social Media hashtags you can use to promote this global event:
#ZiuaIei, 

#iaday2018, #ia(cityname)2018, #June24, #24iunie, #ziuaieie2018,

#LaBlouseRoumaine,

#RomanianBlouse, #RomanianTraditionalCostumes, 
Universal Day of the Romanian Blouse – celebrations around the world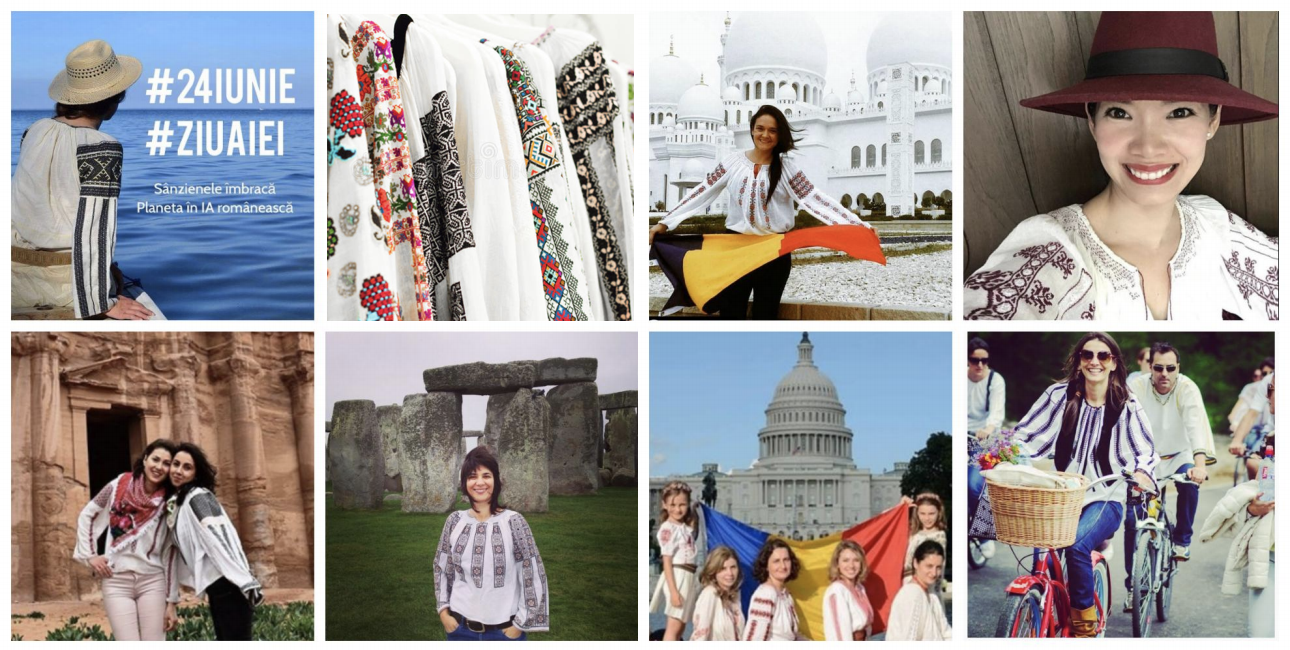 The Universal Day of the Romanian Blouse is a celebration of the traditional Romanian blouse (ia) uniting Romanians and people around the globe who cherish our traditional folk costume. Here are some of the major events I have gathered to share them with you. I shall do my best to update it as often as possible, so you can revisit this post.
How we celebrate the Universal Day of the Romanian Blouse
As expected The Universal Day of the Romanian Blouse is celebrated in Romania by hundreds are events in all parts of the country. Some of the celebrations start as early as on June 20 and end on June 24. Happenings cover free markets, concerts, exhibitions, workshops, presentations etc. Below you can find some of the events designed by local organizers, so if it happens you are in Romania starting June 21st, have a look at the list below:
Bucharest loves the Romanian Ia
As far Bucharest is concerned, there are several events, but I would like to start by letting you know that there are certain hotels, restaurants and clubs that offer special treatments.
On June 24, ladies wearing the Romanian traditional blouse visiting The President club (Tei Park) will enjoy a fresh lemonade on the house. Few hotels situated in historical buildings in Bucharest together with Iiana, a local brand producing Romanian traditional clothing, decided to join forces and promote the Romanian blouse and present it to their guests in a novel way. The ladies working at the reception desk at Hotel Cismigiu, Le Boutique Hotel Moxa and Grand Hotel Continental will welcome their guests wearing the traditional Romanian Blouse. The blouses are hand-sewn with traditional patterns and symbols from different parts of the country.
June 23, Summer Solstice celebration
One of my favourite boutiques in downtown Bucharest is deDor, the place where I can always find vintage original handmade folk costumes, but also exquisite Romanian souvenirs. The reason I mention deDor is that they not only sale beautiful things but because each year they keep the Romanian traditions alive by organizing various events. And this is the case with June 23, when we celebrate Sânziene, the summer solstice!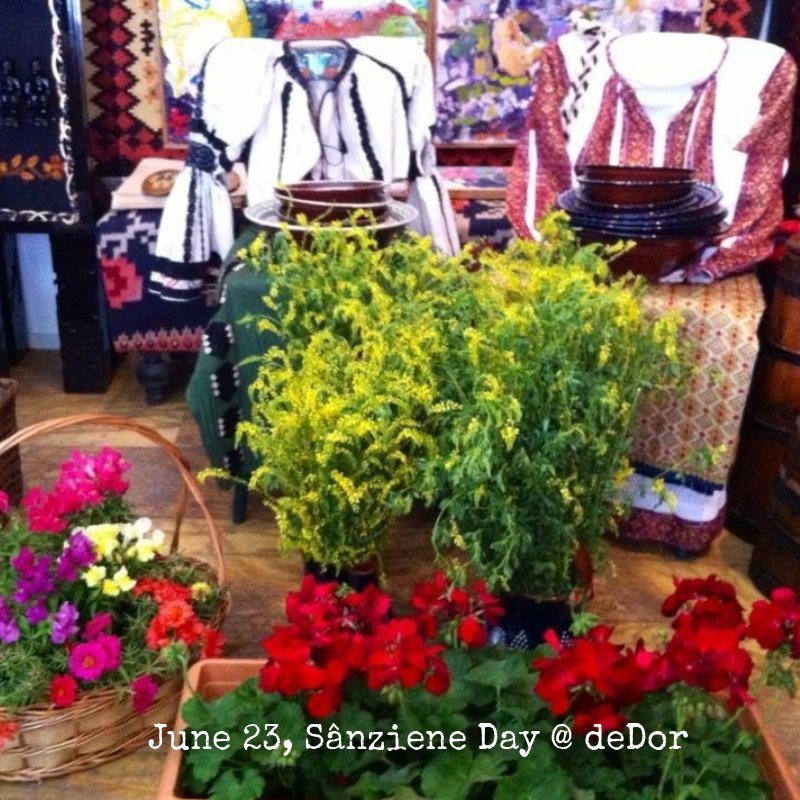 The northern summer solstice is relevant in many Christian cultures as the feast of Saint John (also known as St. John's Eve, Ivan Kupala Day, Litha) is celebrated from June 23 to 24. Generally speaking, the summer solstice is connected in various cultures with honouring the fertility of Mother Earth, so crops will be good. There are plenty of festivals, holidays and rituals, Sânziene is just one of them. 
On the night of June 23, starting 9PM, women gather at deDor to celebrate the Sânziene, the night when the gates of the sky open and fairies come down on Earth. In the Romanian folklore, Sânziene is the name given to gentle fairs. The etymology of the name goes to San which is a common abbreviation of Saint and Zână (fairs). The word Sânziana (singular for Sânziene) is also a girl's name. 
Women and men altogether will experience on the oldest tradition related to Sânziene night. Dressed in traditional ethnic blouses, women will make floral crowns of Sânziene flowers. This is Romanian name for Lady's bedstraw or Yellow bedstraw (Lat. Galium verum). Actor Florin Nan will share authentic stories from the life of the Romanian people and read great poems, while guests enjoy a good glass of local wine. If you plan to attend this event, you need to confirm your presence by sending a message on deDor's event page.
My Romanian IA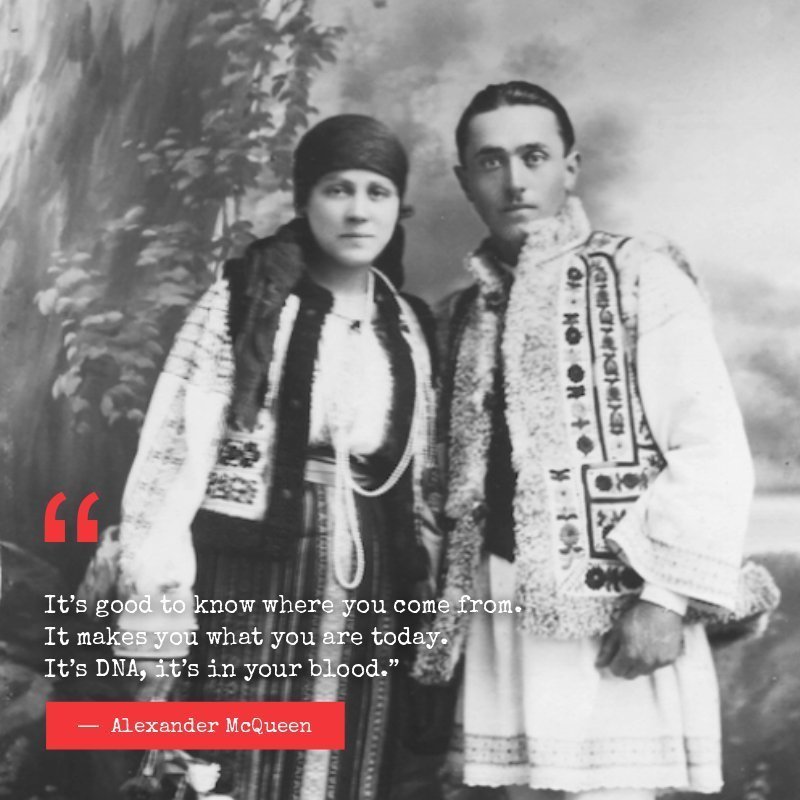 As some of you already know, I have a passion for the Romanian ethnic blouse, so I did write about it a few times before. I hope you will find these articles inspiring enough to get you interested in joining our celebration of the Romanian IA.